Turning Misfortune into Relaxation: How a burst tyre enhanced my vacation
Dec 10, 2021
By Dr Shuna Marr
As I write this post, I've just come back from a few days away in a cottage in the Scottish Borders.
This was the 18th time we'd booked this cottage over the past 14 years - we usually go once a year but sometimes we manage, like this year, to sneak in a second visit in the autumn or winter.
It's rural, quiet, a converted cowshed with big rooms and a log stove. It's close to a charmingly pretty market town, and there are wonderful walks we love to do in that area.
We had planned to go down for a few days, get some walking in, do a bit of Christmas shopping in the town and chill out.
The Universe had other ideas...
However, on our way down to the cottage, we were on the final stretch when something occurred to change all that.
The roads there are narrow and bound by hedges and it can be difficult to overtake. A car was sitting very close behind us, eager to overtake, so my husband decided to pull over to let them pass - but didn't realise the puddle he pulled into hid a deep pothole.
BANG! We dropped into it.
We were almost at our destination so we got there and then saw we had a flat tyre. It had completely burst, it wouldn't pump back up and the type of car we have doesn't come with a spare.
But we'd made it, and we were parked outside the cottage, so we were safe and dry.
It was dark by then, so we waited until the next morning (Saturday) to phone the local tyre place. They said they could come on Monday morning to replace the tyre.
So we were stuck.
At first I was in resistance - annoyed at the situation, and wanting to change it. I wanted to get back to the weekend I'd planned.
I phoned the RAC, which is a car rescue service of which I'm a member - and they said they'd send someone.
But as soon as I did that, I felt myself being drawn down a path where the first day of my holiday would be spent trying to get the tyre fixed - and in fact they probably wouldn't be able to do it any sooner than Monday anyway.
So I cancelled the RAC call and surrendered to the situation.
I couldn't drive anywhere, but we had plenty food that I'd brought with us. We had a log stove and very comfortable cottage.
So I let go… and as soon as I did, the peace descended.
I let myself truly feel the benefit of having nowhere to go and nothing to do.
Those of you who've followed me for any length of time will know that this isn't my usual state of affairs. I'm someone who has been a doer, spent a lifetime pushing forward, getting things done. Often over-giving, over pushing.
I'm still learning to let go and relax. To realise the gift in truly accepting the ebb period when it's offered. I'm still learning to see the perfection of just being.
So often, when things turn out the way we don't want them to - like having a burst tyre that scuppered my plans - we go into resistance. We want to fight how it's turned out and try to manipulate things to go back to the way we wanted them to happen.
But the more I tried to push in that direction, the heavier I felt.
Once I surrendered to the reality, once I was no longer in resistance to the flow of what was happening, I saw the benefits. I felt the freedom of the release. I felt myself relax and let go the plans, the doing.
The depth of relaxation I then experienced was quite profound.
I allowed myself to let go all the plans and just drift with what felt right in that moment, whether that was reading my lighthearted book or watching a schmaltzy Christmas movie or having a long bath or taking a nap. I sat in the warmth of the log stove and just allowed my mind to slip sideways.
Reflecting on these few days, I wondered why the burst tyre made the difference in the depth of the release into relaxation and I saw that it was because it had relieved me of the guilt.
The guilt of 'not doing', of not being productive. Even the guilt of not going for a walk and being 'healthy'.
I could let go the guilt because I really couldn't go anywhere. Stormy weather had rolled in so we couldn't even go for a walk in the local fields. The Universe had organised it that I had nowhere to go and nothing to do and invited me to let go. Radical acceptance and surrender.
And I trusted it … and it took me into a blissful state of release and relaxation.
So I see the blessing and the gift of what that burst tyre gave me.
It showed me how much more deeply I can relax when I allow myself to fully let go.
I felt that the intensity of the relaxation rejuvenated me far more deeply and quickly than even a longer holiday could have done.
This year I've been inviting in trust, acceptance and surrender in my daily practice.
This is what awakening is about:
Trusting that what happens is always for your highest and best good, even when it initially doesn't seem like that; acceptance of reality and what you can't change; and surrendering to your inner guidance that shows you your highest path.
The burst tyre gave me the opportunity to do that and I'm truly blessed to have experienced that oasis of peace that followed surrendering to the ebb.
What is the universe offering YOU just now that contains a deep blessing, if you choose to trust, accept and surrender to it?
Love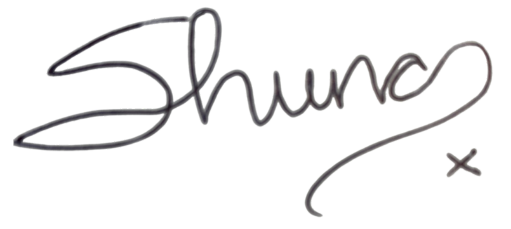 ---
Curious to dive deeper into your spiritual journey? Here are ways to work with us:
1. Explore our comprehensive range of 1:1 services designed to empower you on your path of spiritual awakening
2. Find community and support in our low cost membership Ascension Pathfinders Adventureland
3. Discover a wealth of transformational opportunities awaiting you on our 'everything' page, giving an overview of our range of courses, workshops and personalised coaching packages.